Team CBS Racing at DHB – Danmarks Hurtigste Bil

The event took place at Ved Flyvepladsen in Padborg, Denmark (From 31 May to 2 June) . A weekend filled with crazy races, wild shows, huge parties, good vibes, happy people and camping.
Team CBS Racing participated in this event with the Lexus IS200 at the rookie drift competition and ended in Top 5!
This was the first time the driftcar got to play around on a dry track and definitely not the last one. The beast is ready for more.
Until next time DHB!
Are you interested in more info and extra news regarding the team, be sure to follow us on our social media:
Link right here.
For the full album, visit this link.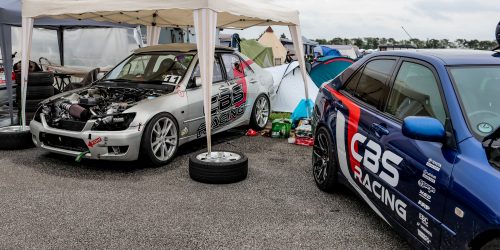 DHB - DANMARKS HURTIGSTE BIL